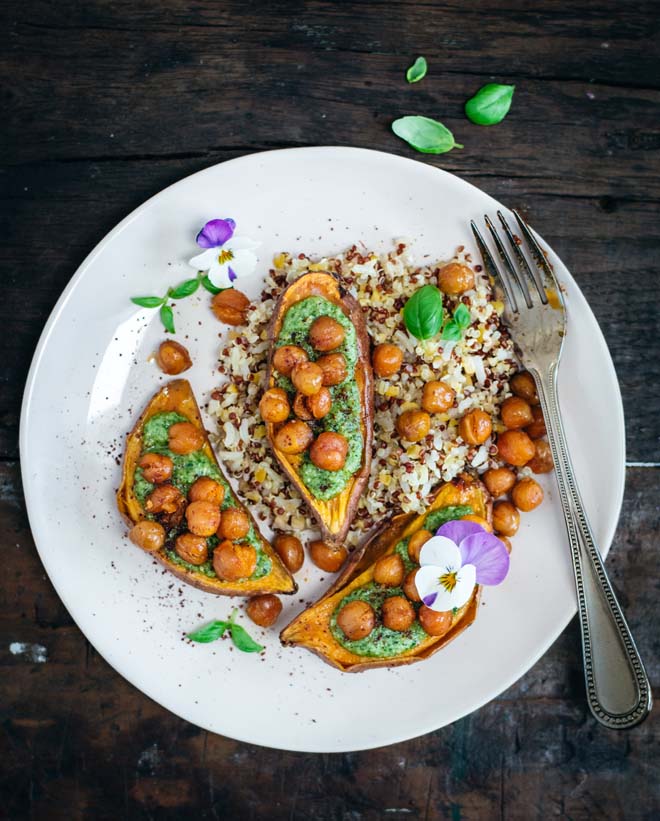 Recipes
Sweet Potato Quinoa Salad
Topped with vegan pesto & roasted chickpeas. Heaven!
Spring is officially here, so it's time for some lighter dishes still in quarantine style though…
Using cupboard items like canned chickpeas, and taking not more than 30min to make recipes.
Since everybody is trying to keep sane in this "new" work/life/household/family balance…


6-8 sweet potato (depends on the size)
olive oil + salt
Topping:
1 or 2 cans of chickpeas
olive oil + smoked paprika powder
Pesto:
basil
olive oil + salt + cashew/blanched almonds
1 garlic
lemon juice (approx half lemon)
Serve it with:
mixed quinoa or green salad
1. Pre-heat the oven for 180 degrees
2. Bake the sweet potato and chickpeas on a separate tray for 30 min. Massage them with the salty oil before popping them on the baking tray with baking paper.
3. Make the pesto in the meanwhile (just blend everything together)
5. Serve them on top of the quinoa or green salad.  Also possible to eat it as an appetizer on it's own.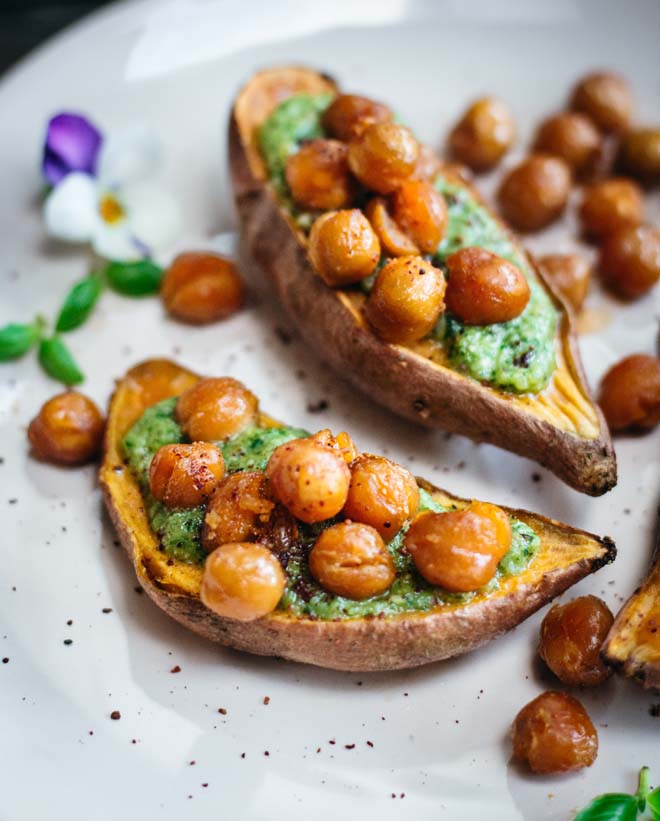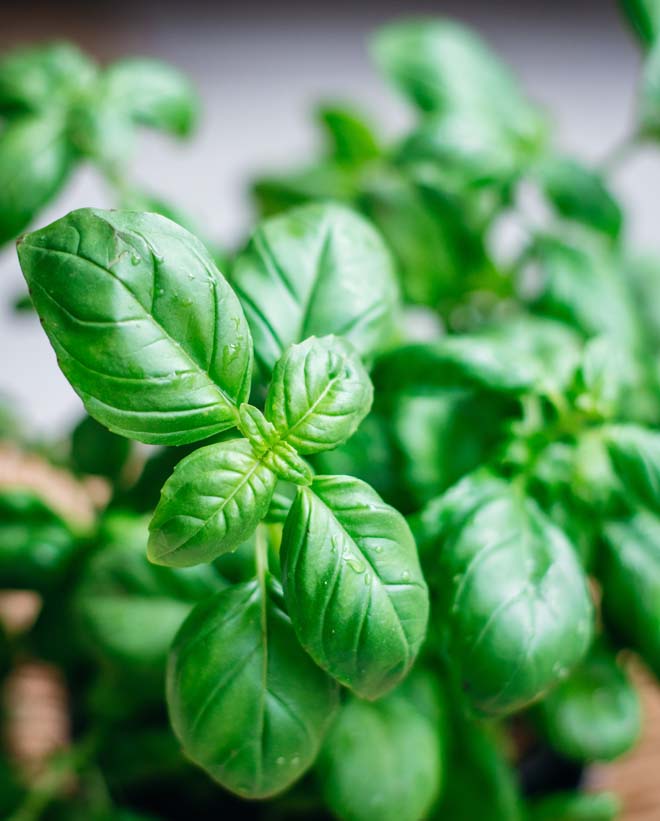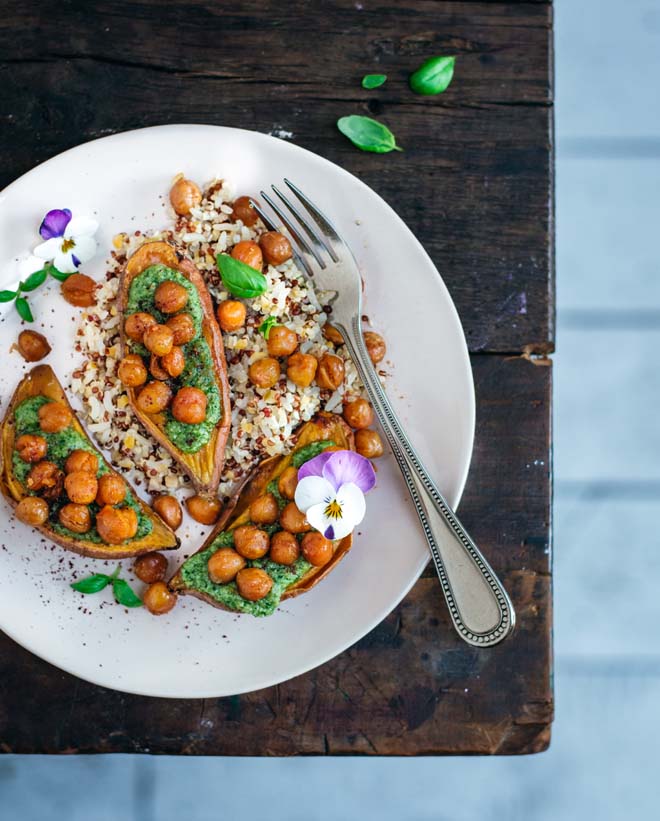 Find me on instagram
studio_zilalila