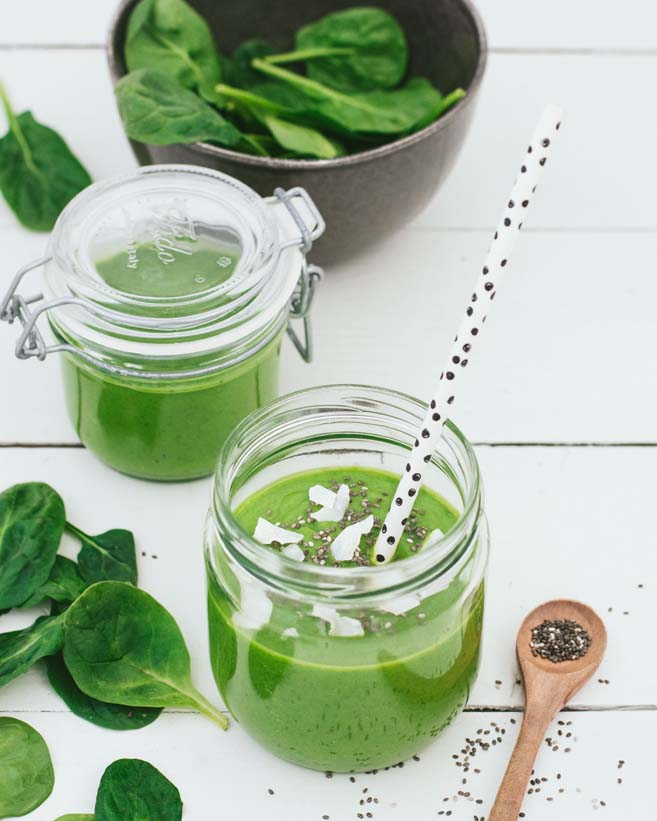 Ok, so this lovely green shake is absolute one of my favorite!
It's delicious and even my kids really love it, too!
(You just have to get kids over the green colour for the first time, – I used the "drangon drink trick " and once they tried it, it even became a favourite too!


spinach (I use normally a big handful)
avocado
banana
apple
1/2 lemon juice
3-4 leaves mint (really important to the flavour)
some water or fresh orange juice
Topping:
coconut flakes (optinal)
chia seeds (optional)
1. Put everything in a blender
2. Shake it baby!
3. Sprinkle some chia seeds on top
I didn't add exact measurments, you can just play with the proportions for your personal taste.
Find me on instagram
studio_zilalila