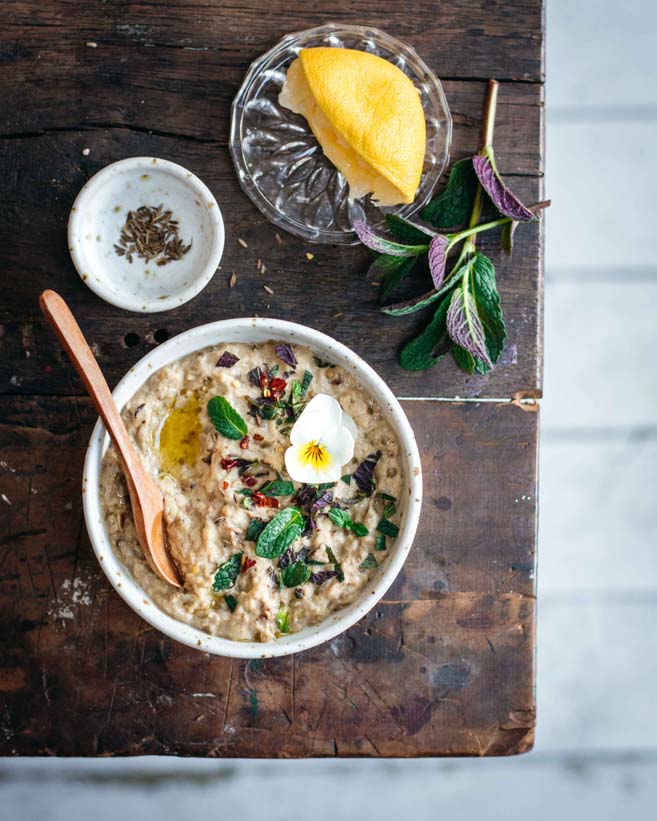 When you are bored with hummus, try this creamy aubergine dip! As a tapenade with vegetables or with flatbread. Works also as a delicious breadspread.

Preparation time
30 min. (inc. 25 min oven time)

2 aubergines
1 spoon tahini
1 garlic (squeezed)
lemon juice
cummine (ground)
salt
olive oil (drizzle)
Topping:
fresh mint
chilly flakes
cummin seeds
Serve it with:
flat bread
raw vegetables
1. Pre-heat the oven for 180 degrees
2. Cut the aubergines in half, strale them with olive oil.
3. Grill the aubergines until the skin is blacked and it feels soft when you press it (this will take approximately 25 minutes)
3. Scoop out the flesh of the aubergines with a spoon.
3. Mix the aubergine with the garlic (crushed), add the lemon juice, tahini and olive oil.
4. Place in a serving dish and finish with a drizzle of olive oil and sprinkle the fresh mint and chilly flakes over the top.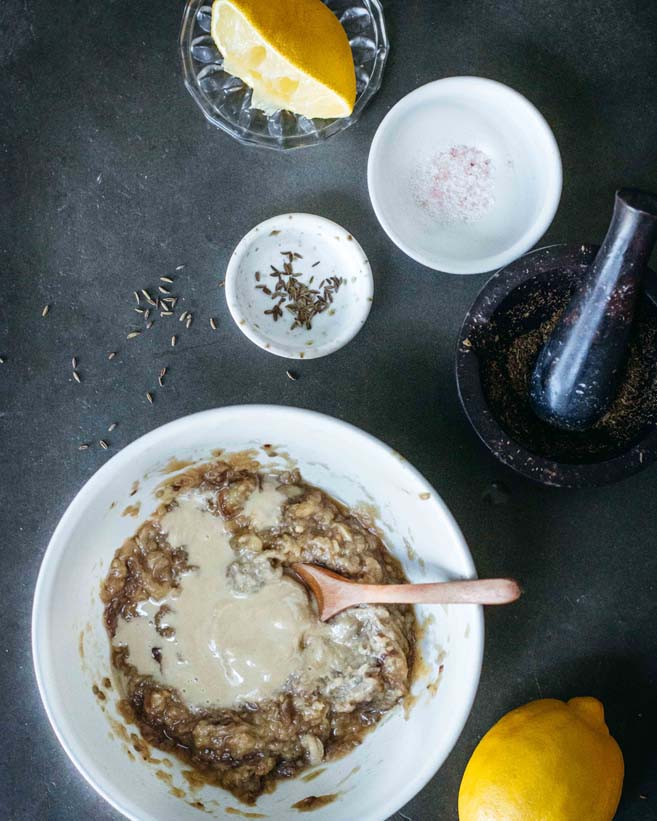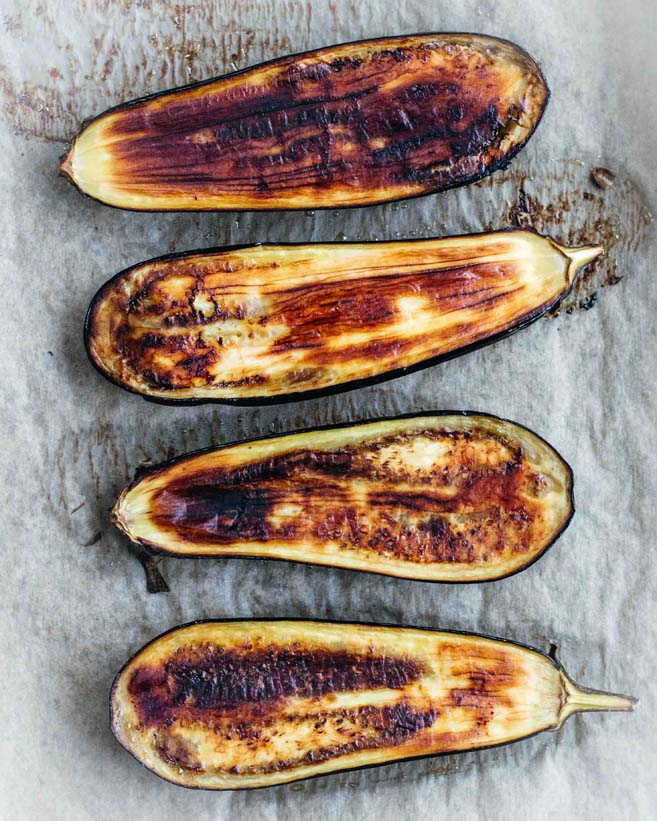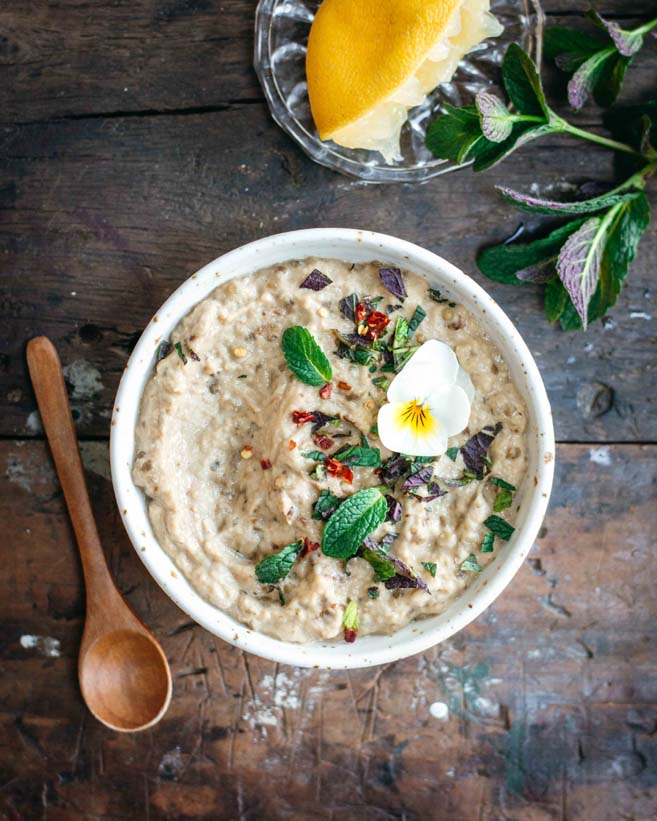 Find me on instagram
studio_zilalila