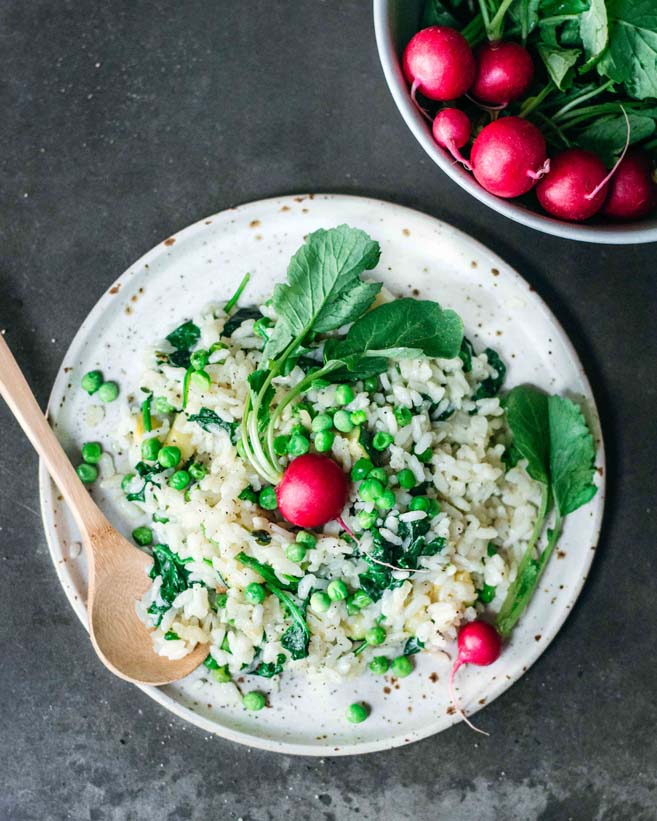 Recipes
Green Spring Risotto
With a touch of pink LOVE, courgette, peas and baby spinach…

Raddish brings back my childhood memories of spring… When I think raddish, I think spring!


500gr risotto rice
large onion
2 garlic (squeezed)
olive oil
approx. 800 ml vegetable stock
courgette
baby spinach
frozen peas
fresh oregano & marjoram (dried is also OK)
salt & pepper
squezze of lemon
Topping:
extra peas
black pepper
raddish
1. Sauté the finely chopped onion and garlic on some olive oil.
2. Add the rice and fry it for two more minutes or so.
3. Add the herbs and portion by portion add the vegetable stock too. Stirring the risotto regualarly.
4. 10 minutes before the rice is ready, add the chopped courgette, an a couple of minutes before the end the frozen peas.
5. Serve it with some radish. Nice for the crunch and the eye!
6. You can add grated parmesan if you want.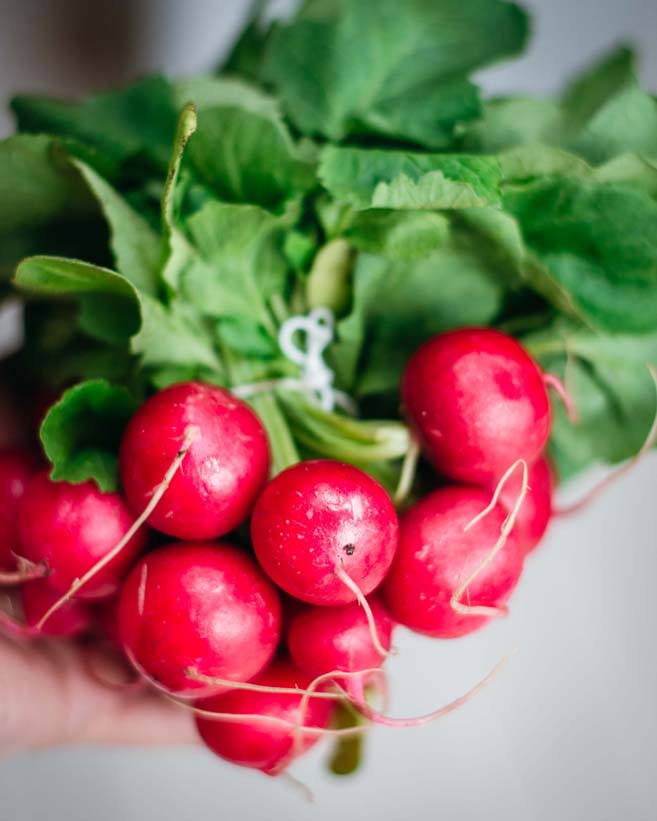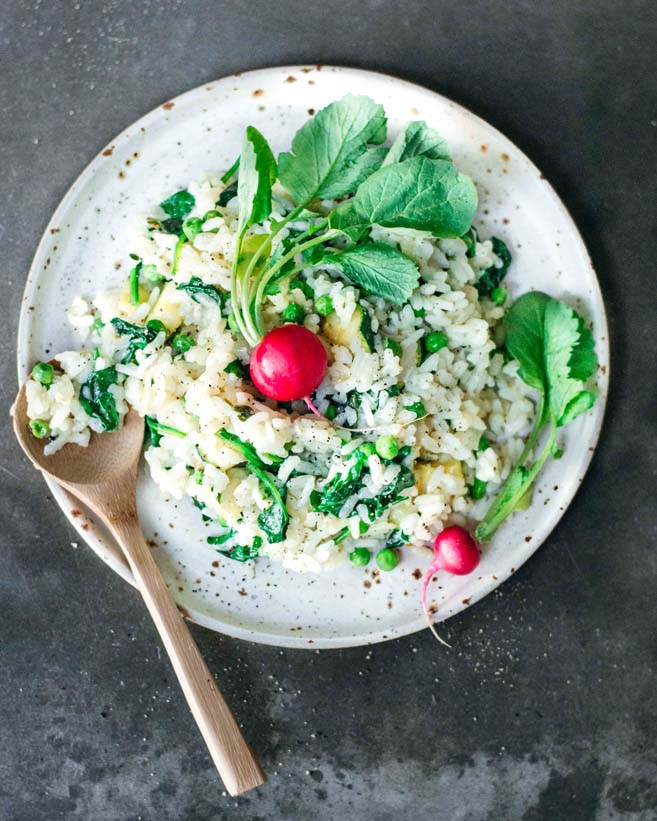 Find me on instagram
studio_zilalila