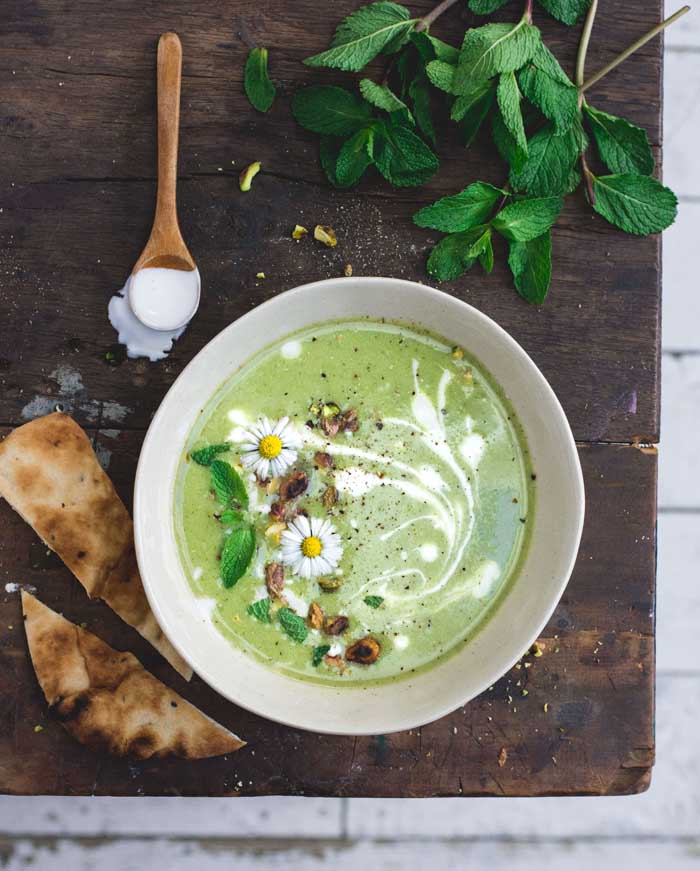 Recipes
Spring Storm Soup
Ok, I was trying to work ahead and make a soup to welcome offical spring, but I coudn't wait two more weeks….patience where are you?
Just like I can't wait for warmer days to arrive.
Definetly after all these wind and storm in the Netherlands lately…which was surely the inspiration for the styling.
So here you are, Spring Storm in a bowl aka creamy Broccoli & Pea Soup!


1 big broccoli
300 g frozen peas
2 garlic (squeezed)
1 small onion, diced
olive oil
1/2 liter vegetable stock
salt & pepper
To serve it with:
fresh mint
roasted pistachio
coconut cream
1. Sautee the garlic and onion for 5 min.
2. Add the broccoli (in small parts) and the peas and bake them for a couple of minutes.
3. Add the vegetable stock and cook the soep until the veggies are tender, but don't overcook them.
4. When ready, mix the whole with a hand mixer in the pan.
5. Add some salt & pepper.
6. Ready to garnish with some fresh mint, pistachios and some cocnut cream!
Find me on instagram
studio_zilalila