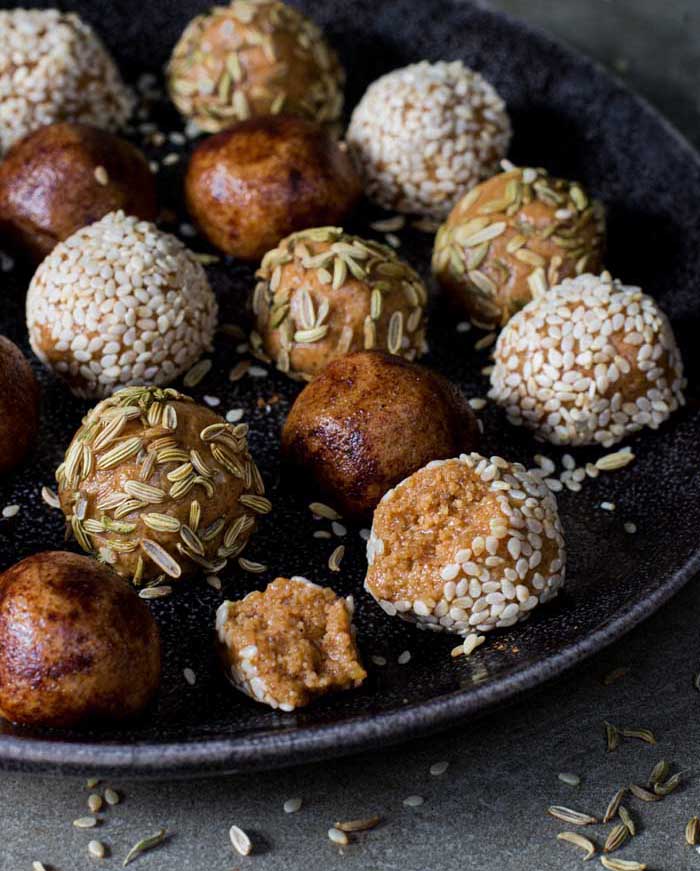 Ladoo Power!!! Yes!
These delicious power ladoos help you with some extra energy. Especially useful, when we are in the middle of transition; changing from winter to spring or summer to fall etc.
The best time to eat these cuties is before lunch, to give you some boost before it's really time for lunch. (Instead of an extra cup of coffee for example, which I used to do before… They are super easy and simple to make, also with children.


4 tbsp 100% nutbutter (I used peanutbutter)
80 gr jagery or raw honey
3-4 tbs coconut flour
pinch of himalaya salt
grated fresh ginger, 0.5-1 tsp depending on your taste
outside cover with:
sesame seeds
fennel seeds
cinnamon
1. Mix all ingredients in with your hands in a bowl
2. Roll the mixture into approx. 15 equal sized balls, cover them with one of the ingredients (sesame seeds, fennel or cinnamon)
3. Place in the fridge for an hour to set, then store in an airtight container in the fridge.
Find me on instagram
studio_zilalila