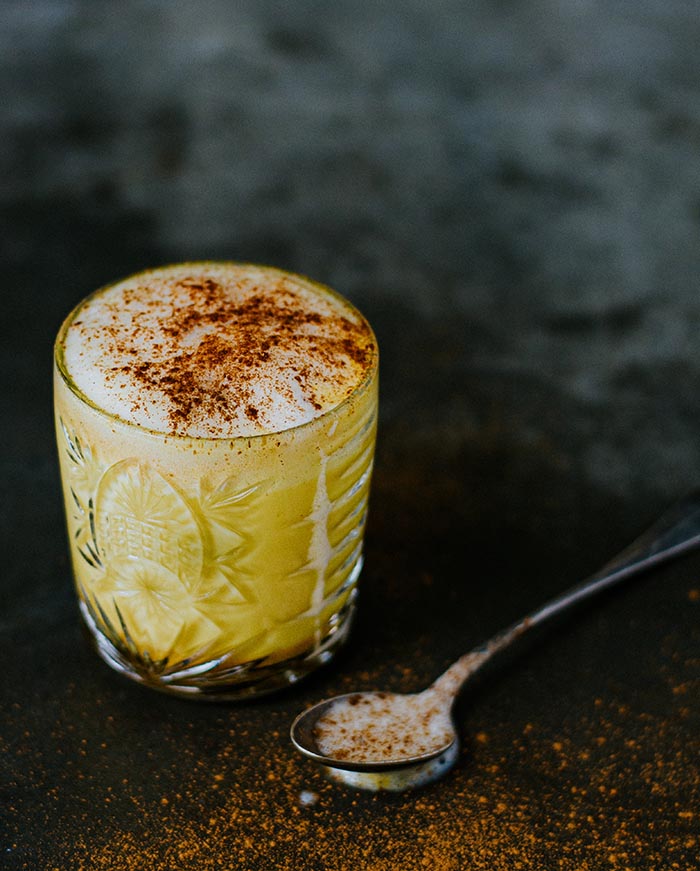 Recipes
Golden
Turmeric Latte
If you want to drink less coffee but you still crave the moment…
If you want to boost your digestion and circulation…
If you want to increase your immune-system…
Than this drink is your friend!
You can make it from scratch, but I just went for a quick version here and used the Organic Golden Milk spice from Chicco not Coffee (insert link van product here)
All pure spices, so I would say it's just as good when you make the mix yourself.
It might look fancy, but it takes as much as time as making your coffee at home! Yaaay!


turmeric
cinnamon
ginger
cardamom
black pepper (all inc. in the mix of Chicco)
extra cinnamon (for the top)
drizzle of Maple syrup
half teaspoon of ghee or coconut oil is optional
1. Put the desired amount of spice mix in a cup.
2. Add some cooked water and wait for a minute.
3. Mix it with a spoon then add some milk foam. ( I used oat milk from Otaly here, but feel free to use your favourite choice of milk)
4. Adding some good fats, like ghee or coconut oil is also great. Makes the taste nice and silky. Finally, sweeten as you like.
Please note:
Some residue of the spices is normal at the bottom of the glass. They do not totally dissolve, so you did everything right! 😉
Find me on instagram
studio_zilalila